Happens
Let Us Make It Easier On You
When you have an orthopedic injury or pain issue that needs immediate attention, you can visit Ortho OIC for ortho immediate care in Arlington, Virginia. Our specialists can help relieve pain and provide treatment for your injuries or conditions.
We offer services for various orthopedic conditions, such as sports injuries, sprains, strains, fractures and more. We can help you heal and find relief, whether you sustain an injury in your neck, back, arms or legs.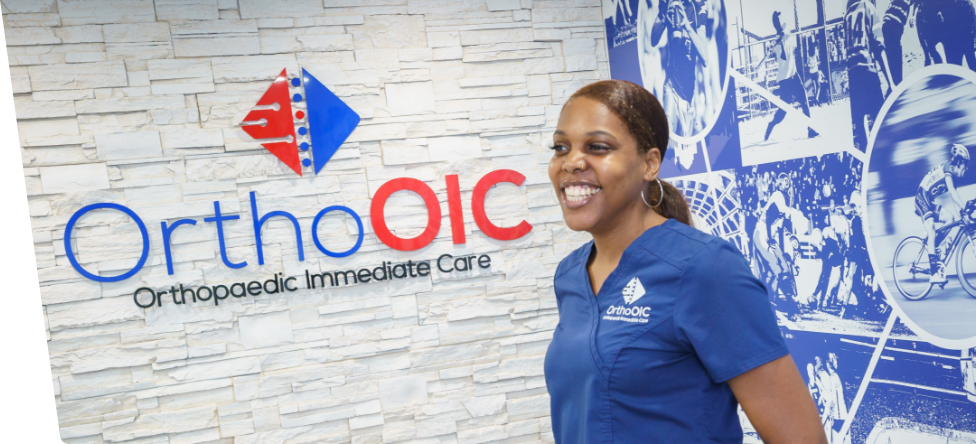 Connected Care Helps
Create Healthier Outcomes
We are proud to offer specialized care at a fraction of the cost of a visit to the ER.
Call today and be seen…Today! Our Orthopedic providers are always available when you need us most.
Your life is hectic. Your healthcare does not have to be. We are designed to get you in quickly and treat you efficiently.
You will receive direct access to our Orthopedic specialists exactly when you need them.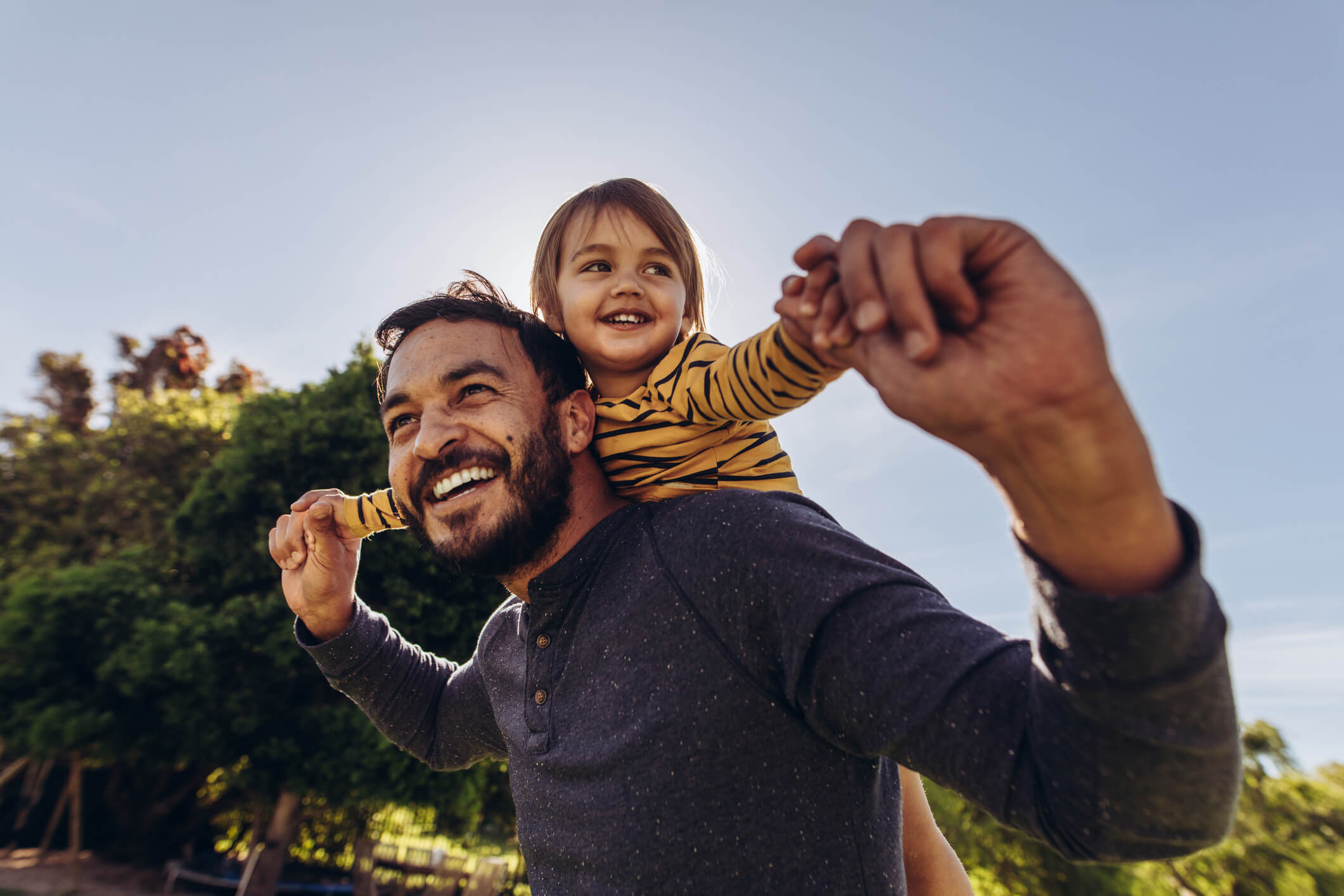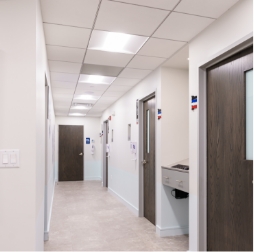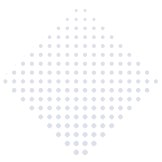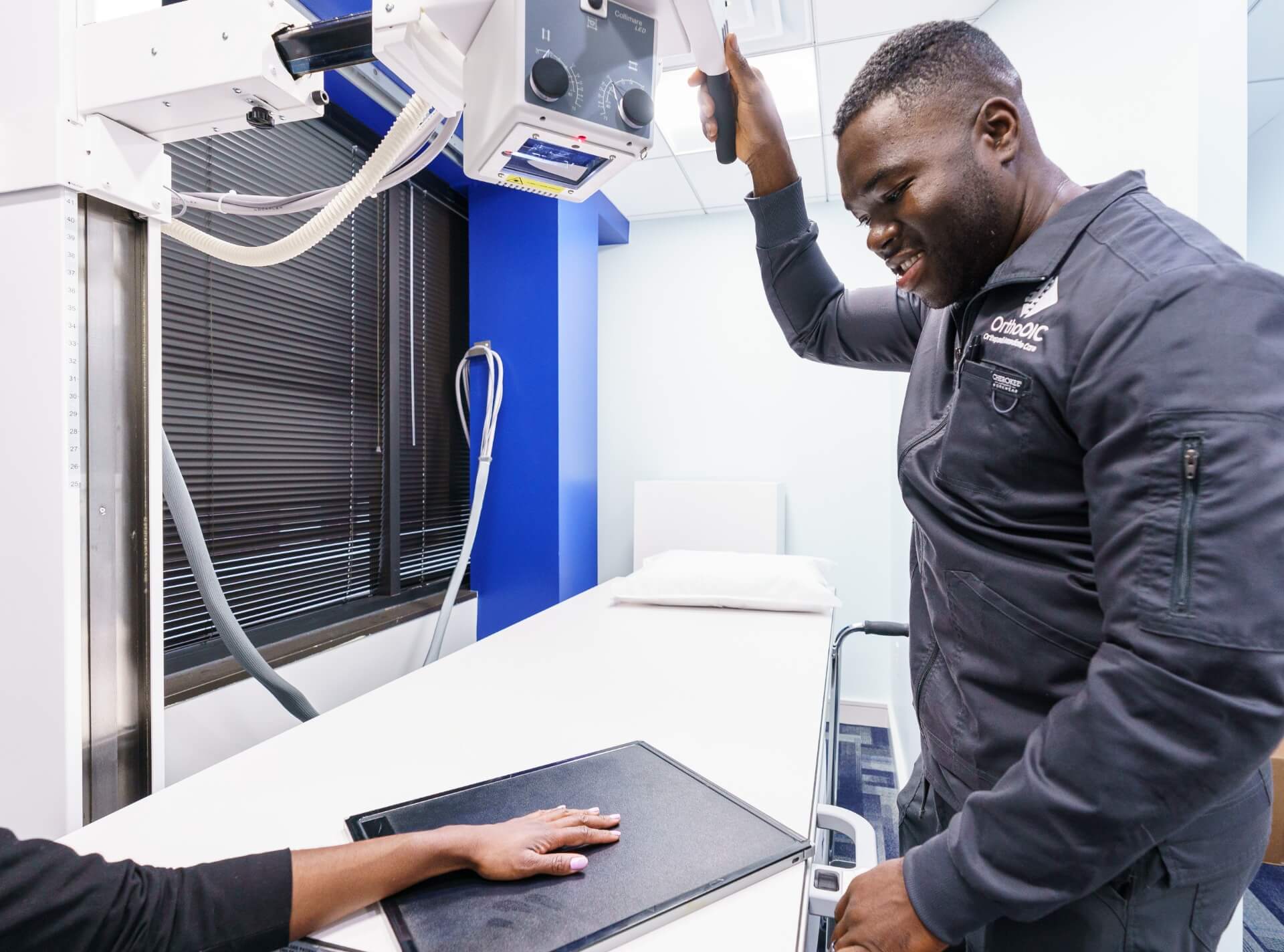 FAQs
Common Questions About Urgent Care
Ortho OIC offers many services to ensure patients receive the best orthopedic immediate care.
Sports Medicine: We have sports medicine doctors with knowledge and training in sports medicine to help patients and athletes recover from their physical activities. We can treat many common sports injuries, such as:
Bone fractures.
Muscle injuries.
ACL injuries.
You can rely on us for sports injury urgent care whenever you or someone you know needs medical attention after getting hurt while playing sports or engaging in other physical activities.
Strains and Sprains: Our specialists can also treat strains and sprains that affect your wrists, hands, feet, ankles or back. We'll diagnose your injury to ensure you receive the proper treatment for your strain or sprain whenever you visit us. We'll make sure you receive immediate care to help you start healing faster.
Fractures: Fractures need immediate attention for the bones to heal correctly. If you or someone you know experiences a fracture, visit Ortho OIC for fast treatment. We'll ensure you have resources to relieve pain, swelling and inflammation. Additionally, our specialists will suggest appropriate treatments catered to your injury so you have several methods, like nonoperative or surgical, available to help you heal.
Workplace Injuries: You can come to us for treatment whenever you endure a workplace injury. Our specialists provide proper workplace injury treatment, helping you heal and get back to work. We can efficiently diagnose your condition or injury to provide the best recovery and pain relief solution.
We'll also document your symptoms and experiences to help you provide a record for your employers detailing the extent of the injury.
Orthopedic urgent care centers are healthcare clinics designed to treat acute and chronic musculoskeletal injuries and other conditions affecting the muscles, tendons, bones and ligaments. They provide after-hours care so people can receive treatment for injuries or condition flare-ups outside of standard office hours.
While you can receive orthopedic care at general urgent care centers, you may have to wait your turn behind other patients with the flu or sinus infections. At orthopedic urgent care, you'll have access to professionals who specialize in orthopedic conditions, which will help you receive fast and professional treatment.
Common musculoskeletal injuries and conditions include:
Back pain.
Sprains.
Strains.
Fractures.
Neck pain.
Dislocations.
Trauma.
Injuries and conditions may occur from falls or accidents at home, at work or while playing sports.
It's best to visit urgent orthopedic care centers like Ortho OIC when you sustain an orthopedic injury or experience a flare-up of a musculoskeletal condition that causes intense or severe pain and discomfort. Visiting urgent orthopedic care is imperative to ensure you receive proper treatment from the beginning.
At Ortho OIC, we offer on-site digital X-ray imaging to pinpoint the exact problems our patients have, which helps us develop thorough treatments. Delaying care may lead to increased complications for your musculoskeletal injury or condition.
Some conditions orthopedic urgent care can treat include:
Muscle, ligament, joint and tendon sprains.
Torn biceps, triceps or quadriceps tendons.
Simple bone fractures.
Hamstring injuries.
Forearm and wrist injuries.
Broken collarbone.
Shoulder dislocation.
AC joint sprain.
Inability to put weight on your foot, ankle, knee or hip.
At Ortho OIC, we understand injuries can happen at any moment. For convenient service that accommodates your busy schedule, our clinic offers after-hours care Monday through Friday from 11 a.m. to 7 p.m. and Saturdays from 10 a.m. to 4 p.m. You can stop by whenever you need treatment, no referral necessary. Our specialists will help you feel better while providing treatment to start your path to recovery.
Visiting an orthopedic urgent care center ensures you receive care and treatment when you need it. Orthopedic urgent care offers many advantages over general urgent care centers, including:
No appointment necessary: You can visit urgent orthopedic care centers at your convenience to receive treatment.
Minimal wait times: At Ortho OIC, we see patients immediately and keep most wait times to under an hour.
Evening and weekend hours: With extended hours open later than most doctor's offices and care available on the weekend, you can receive treatment without taking time off from work.
Specialized care: Our doctors have specialized knowledge and expertise in orthopedic conditions. They'll ensure you receive the proper treatment, whether you have a bone, muscle, tendon or joint condition or injury.
Healthy waiting rooms: Only patients with musculoskeletal injuries and complications can get treatment at orthopedic urgent care centers. You won't have to worry about catching a cold while waiting to be seen.
Consider going to an orthopedic urgent care facility whenever you need immediate care for your musculoskeletal injuries or conditions. You'll receive personalized and compassionate care each time you visit an orthopedic immediate care center.
In addition to providing more access to care, orthopedic urgent care centers offer many benefits for patients:
Flexibility: You don't have to schedule an appointment in advance or work it around your schedule. Urgent orthopedic care facilities provide flexible evening hours and accept walk-in appointments.
Safety and priority: Your safety is our top priority. Ortho OIC only treats orthopedic cases so you don't have to worry about getting sick from patients with the flu or other illnesses.
Dedicated specialists: We have specially trained orthopedic specialists with the knowledge and expertise to diagnose and treat your orthopedic case accurately.
Proper diagnoses: Ortho OIC specialists have expertise and experience treating multiple orthopedic injuries and conditions, so you can feel assured our staff will understand your situation. They'll ensure you receive a proper diagnosis and treatment to help you heal and feel better.
Affordability: Treatment at orthopedic urgent care is much more affordable compared to alternatives like visiting a hospital emergency room. You can receive care for relatively minor injuries without paying exorbitant fees associated with other care facilities.
The compassionate Ortho OIC team is here to help you or someone you know receive immediate and thorough care. Our professionals ensure you have the tools and resources you need to recover, whether you sustain an injury to your tendons, muscles, joints, ligaments or bones. If you have any questions or want to learn more about our orthopedic treatments and services, you can speak with a member of our specialist team by calling our office.
You can have confidence you will be seen when you come to Ortho OIC for treatment. We accept most major insurances so patients can receive the care they need. If you have any questions about insurance, you can contact us by filling out this form, and a team member will get in touch with you.
Patient Testimonials
Learn what our patients are saying about us.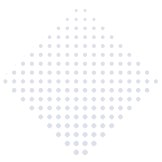 I would like to thank Dr Donahue and the staff for the professional and excellent service that I got while I was patient in the Clarendon office. I won't hesitate […]
I made an appointment with Dr. Rienecke after being in a motor vehicle accident, rear ended by a drunk driver, and the doctor was professional and had a clear understanding […]
Front desk staff, nurses and doctor were all spectacular. Organized, kind, patient (with my limping self) and got me on the path to recovery. Great experience!
I thought I broke my foot last week but procrastinated going to see a doctor. After admitting it to myself, I found this office on Zocdoc and was able to […]